yeah! heyaah!.
udah lama ga nulis nih. hihihi, sibuk banget akhir2 ini. okeh sekarang saya mau ngebahas tentang idola saya.
Yup!! they're PARAMORE.
PARAMORE PARAMORE PARAMORE!! i'm such a parawhore. hihihi
i'm their BIGGEST fans (bisa dibilang gitu sih. hehe) soalnya addict banget sih.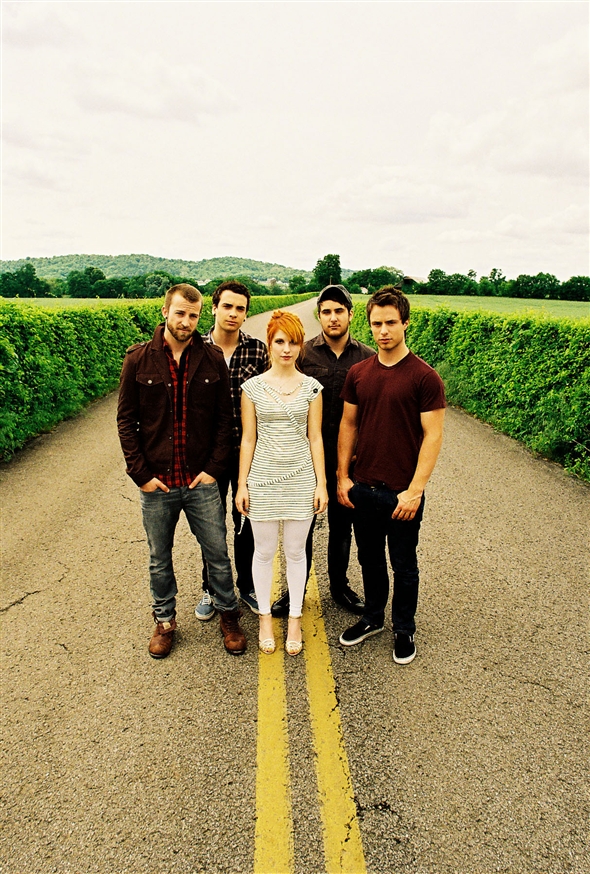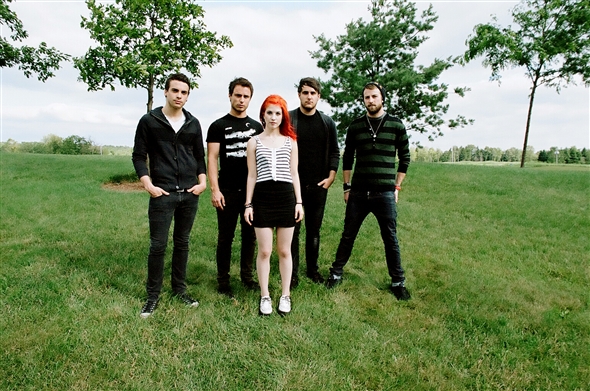 Paramore Members:
-Vocals: Hayley Williams
-Lead Guitar: Josh Farro
-Guitar: Taylor
-Bass: Jeremy Davis
-Drum: Zac Farro
pertama kali denger lagunya paramore tuh dimana ya? lupa. oh inget, di profil friendster salah satu temen saya. hehe lagu pertama mereka yg aku denger tuh yang pressure. wah pertama kali denger tuh lagu rasanya enak banget, suara vocalisnya juga mantep. Trus, mulai deh nyari nyari info via google tentang paramore ini, mulai ngedenger lagu2 mereka di setiap albumnya, dari yang "all we know is falling", "Riot", sampe "Twilight". liat liat video mereka di youtube, ngumpulin foto foto mereka sampe baca baca semua artikel tentang mereka. i love HAYLEY!

Hayley Williams is so hot!! And skilled, of course. i love her voice, and her style.
sangking sukanya, sampe2 saya hampir hapal semua lagu2nya paramore, kalo di album yang all we know is falling, paling suka sih pressure, emergency, sama whoa. kalo yang di album riot, misery business, crushcrushcrush, sama that's what you get.
Their new album is :

:

BRAND NEW EYES

:

:, oh i love it so damn much! much! much!
i love all the songs on BNE album
9. Where The Lines Overlap
semuanya ada 11 lagu, hampir hapal semua sih, hehehe. Yang paling aku suka, TURN IT OFF ,liriknya dalem banget. ga bakalan pernah bosen deh dengerinnya.
baru baru ini paramore ngeluarin videoklip mereka yang paling baru. The Only Exception.
the lyrics, the guitar, hayley and the whole band is PERFECT!, K
an premierenya di
paramore.net
, j
am 11 malem tuh, aku tunggin deh, udah ga sabar banget mau liat videonya. hihihi. Vklipnya bagus, agak gak ngerti juga sih apa arti dari videonya, tapi yang penting hayley di video itu cakep banget, hayley looks so cute with curly hair. beda banget dari biasanya, paling suka liat hayley yang pas tiduran di atas tumpukan kartu valentine. penasaran ya?
okeh, saya post di bawah ya.