2 weeks ago when me, my boyfriend, and my sister went to sun plaza there was an event from Campina which promoting their latest ice cream. and the guest star is Tompi. so, we watch Tompi and his band's performance. and the opening act is Honey. He is the new comer singer from Jakarta, I think his voice is pretty good.
so this is his music video:
since William is fascinated by the bassist from Tompi's band, he really wanted to take pictures with him. so, I took their pictures. look at his happy smile. cute huh?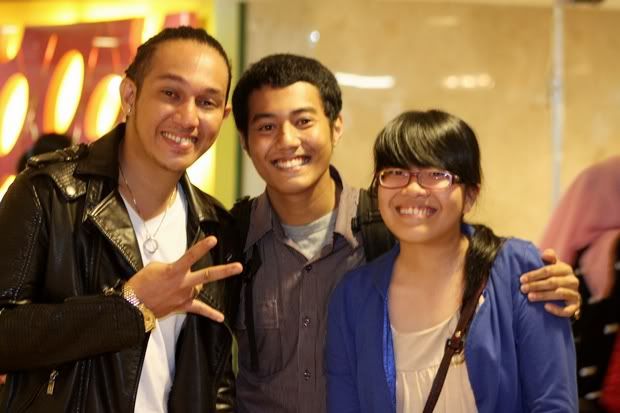 Honey Pattikawa , William, and my lil sister