From Yesterday, Or Yestermonth or Yesteryear ....
My childhood began with an awesome things, starting with my very birth until now, i used to be curious about everything.The curiosity is at its maximum when i was 5, (this is a really some experience) so i was seeing my school is empty and a wild thoughts appear . it's kinda creepy , The headmaster actually told us that the school is under renovation , but i just didn't realize that yet. my parents had already left me at the front gate and not a single clue they actually had known it. So guess what i did next? with my cuteness level overload and a wild thinking. I had decided to go home, ALONE, BY FOOT. i didn't know my address i had never known that. i just walked in that street and just depended with my instinct . Little Instinct is more precise . Walked and walked , that street is creepy because at that time Malang is filled with crazy people. Suddenly , a stranger (he happened to pass the street by a car) stopped in front of little me and asked me what am i doing alone on the street, he asked me where is my address and my home phone number, i didn't really remember what is actually happened next, but i had realized that i'm actually at home (and safe).My mom told me that the Stranger that helped me is taken me home and no harm was given. Until now i still surprised that Good people actually still live among us . I always pray that Guy that helped me will be given great blessings <<< Awesome Experience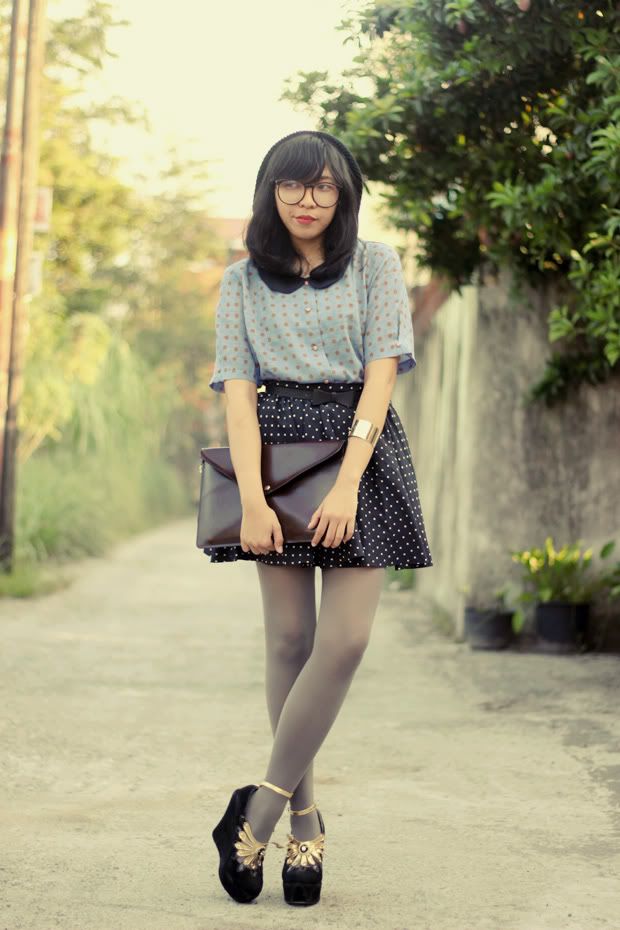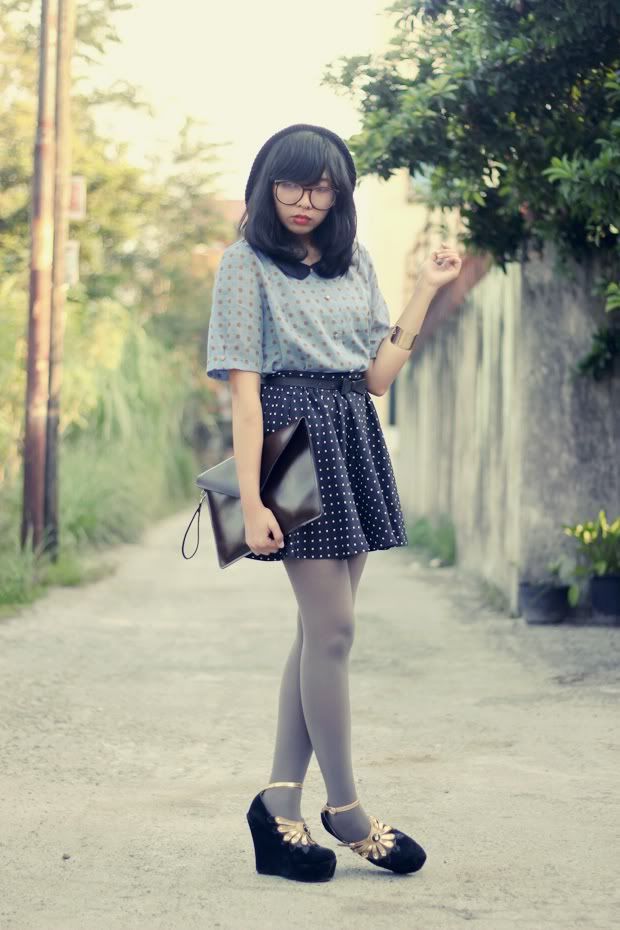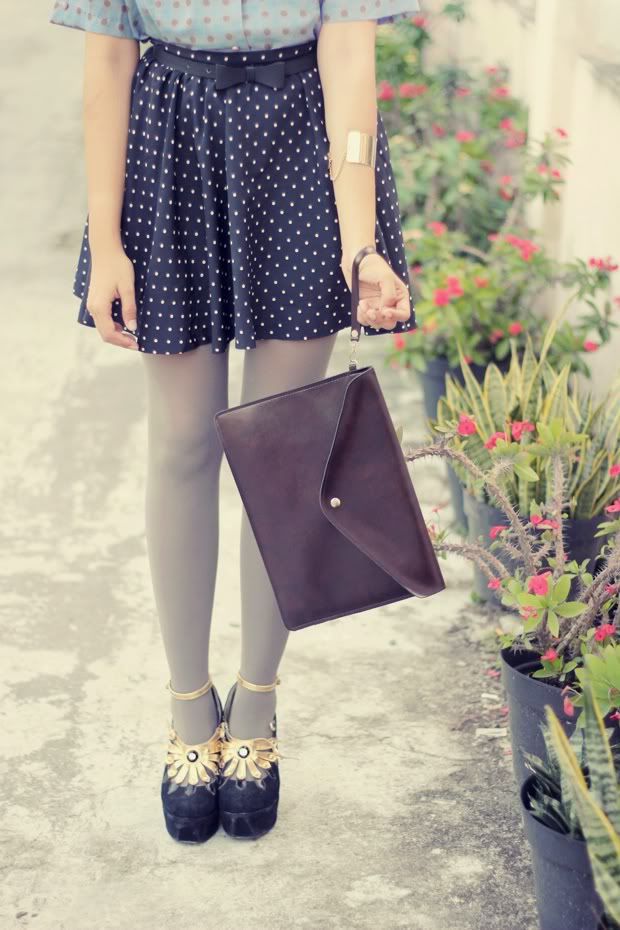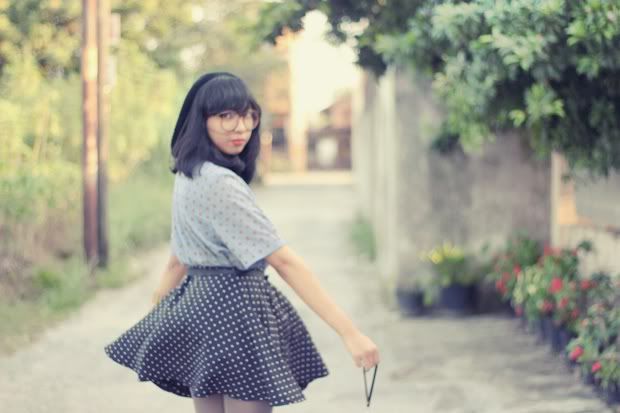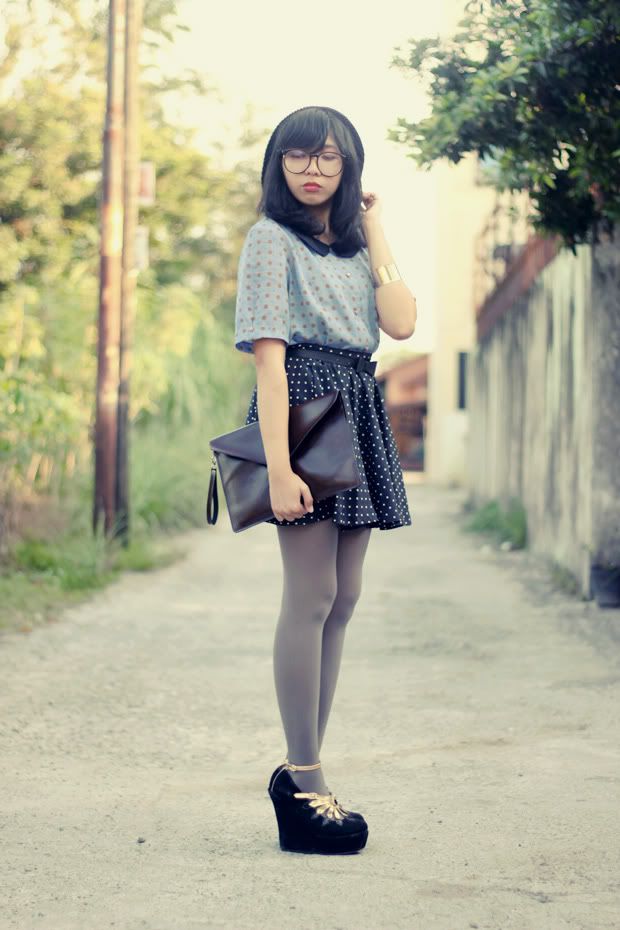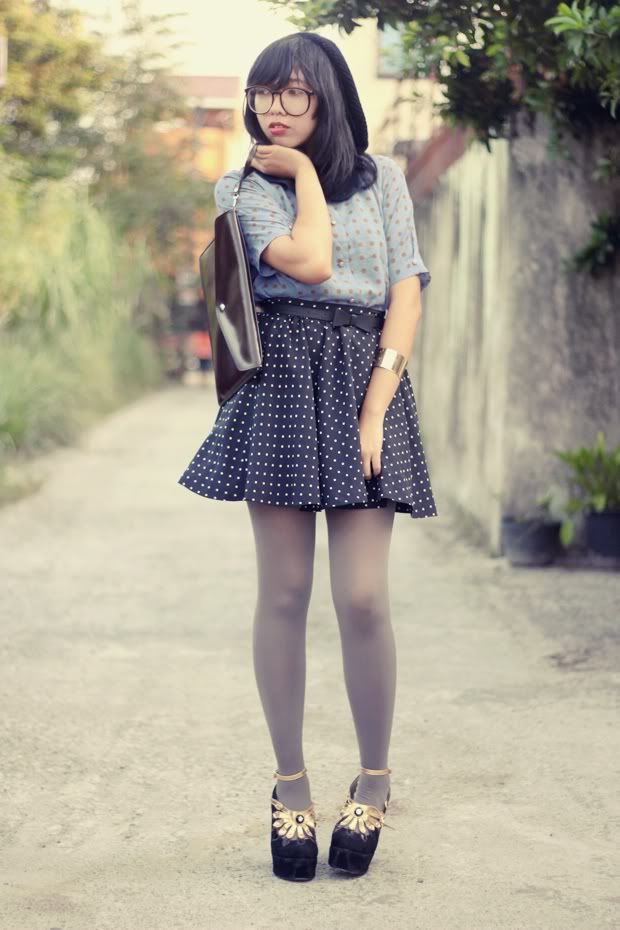 This is my last Sunday outfit. Decided to put dots on dots pattern. This skirt is became one of my favorite , you could have saw it on some of my earlier post. I found it at local thrift store with a cheap price.
Top and skirt - thrift store , unbranded clutch, unbranded wedges